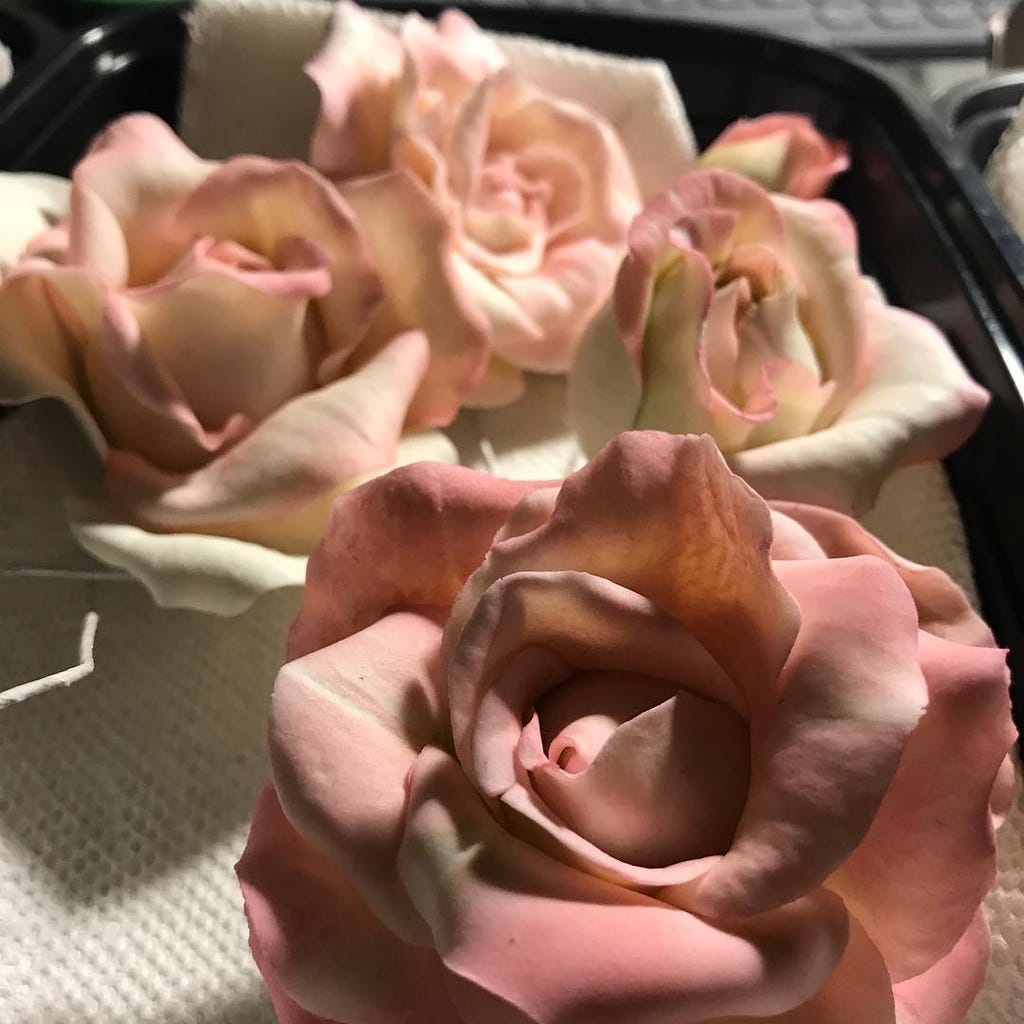 With a focus on quality ingredients, we want to create an experience you won't forget. We believe sugar isn't the star of the show; textures and layered flavours take centre stage with each cake and confection.
OUR CAKES
Triple chocolate cake (available in gluten free)
Decadent chocolate cake layered with bitter dark chocolate frosting, cocoa nibs, and a Salted Caramelized white chocolate truffle.
Classic Vanilla
Soft madagascar vanilla bean cake layered with a velvety vanilla creme mousseline.
Rosemary Coconut Caramel
Luscious lemon cake layered with a coconut creme mousseline, and a lightly salted chewy caramel.
Hazelnut Praline
Delicious cake layered with a bittersweet hazelnut buttercream, and crunchy hazelnut praline.
Almond Delight
An incredibly moist and tender vegan and gluten-free almond cake, layered with any of the above flavour combinations.
Custom Flavour (+ $75)
If you aren't tempted by our menu, a custom flavour can be created for an additional fee.
OUR COOKIES
Macaron
Customized to your event.
Creme Brulee
A crisp sugar cookie, vanilla creme mousseline, brulee sugar disk.
Sugar Cookie
Beautifully custom decorated for your event.
'Paint your own' options for a tuly unique wedding favour or creative gift!
Teacup Pavlova
Crisp meringue cup, lemon curd, Alchemist's brew Tea (from Silk Road) infused chantilly, fresh seasonal berries.